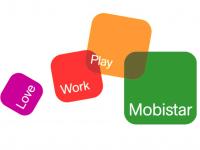 Netwalk is proud to announce that as of December 1st 2012, we will be an official Mobistar partner.  Netwalk is choosen by Mobistar as premium mobile app developer which results in Netwalk being promoted by Mobistar upon customer requests for Mobile App Development.  Netwalk is dedicated to bringing high quality, state-of-the-art and unique iOS apps for SME's.  We do this either on a custom project basis, or as part of our Your-App-As-A-Service program.
For more information regarding Netwalk's services, please checkout this document.  
For more information regarding Mobistar's Partner Program, please checkout this page.